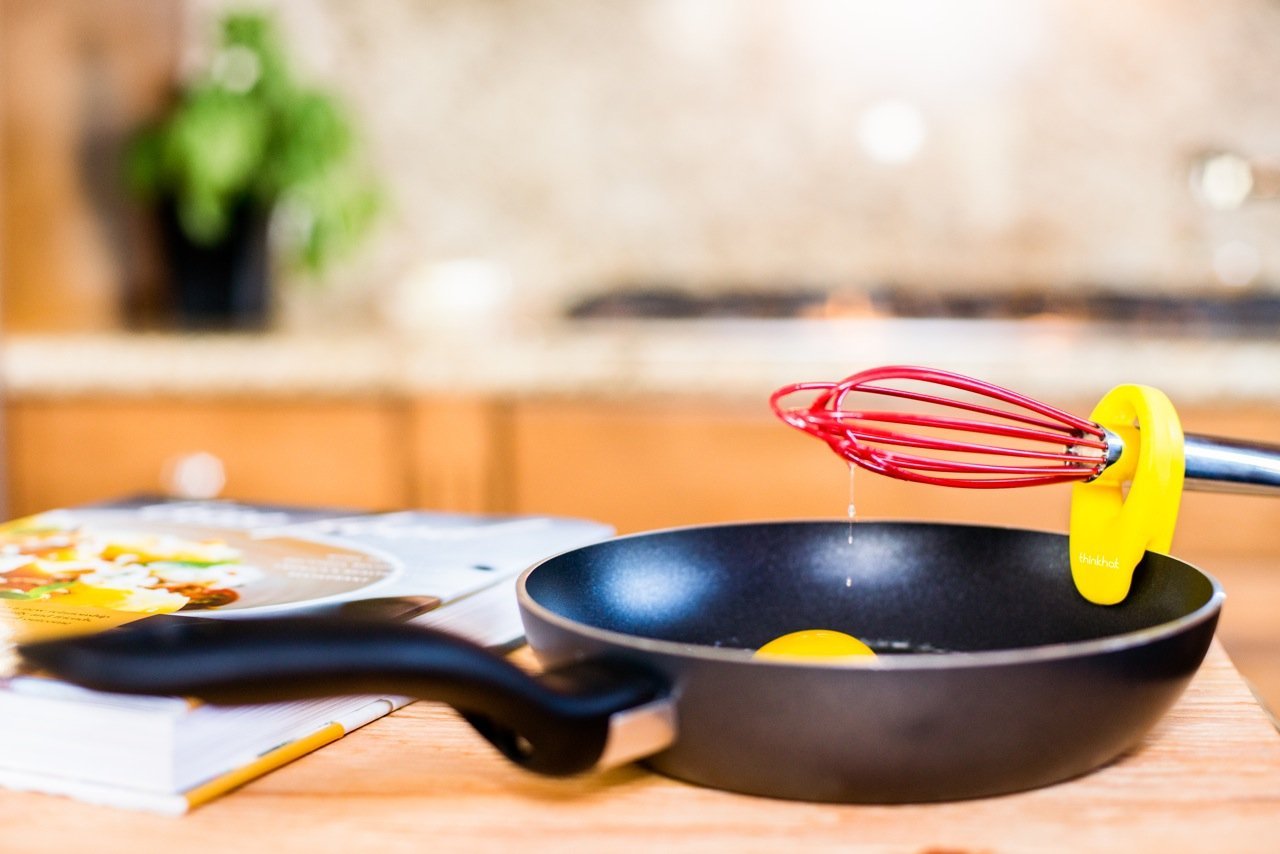 Creating tasty meals and desserts is satisfying, but sometimes the process leaves much to be desired. One of the biggest challenges to cooking on the stove top is handing scorching hot metal utensils, melting your plastic spatula, or burning your lovely wooden spoons when they've been on the edge of the pan too long. Let's not even talk about the clean up from a dripping utensil as you move it from stove to the spoon rest!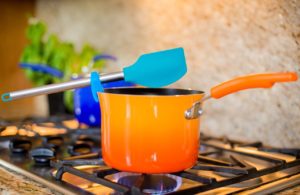 Enter the Snug. This simple yet effective must-have kitchen gadget takes the worry out of cooking.  Just place the Snug around the utensil you are using and when it is not in use, it will rest on the edge of the pot you are using. No messy drips, no hot handles, and no destroyed utensils!
Thinkhat The Snug Utensil Clips
If you're looking for an elegant solution to keep your focus on cooking, this clever kickstarter  inspired gadget is for you.