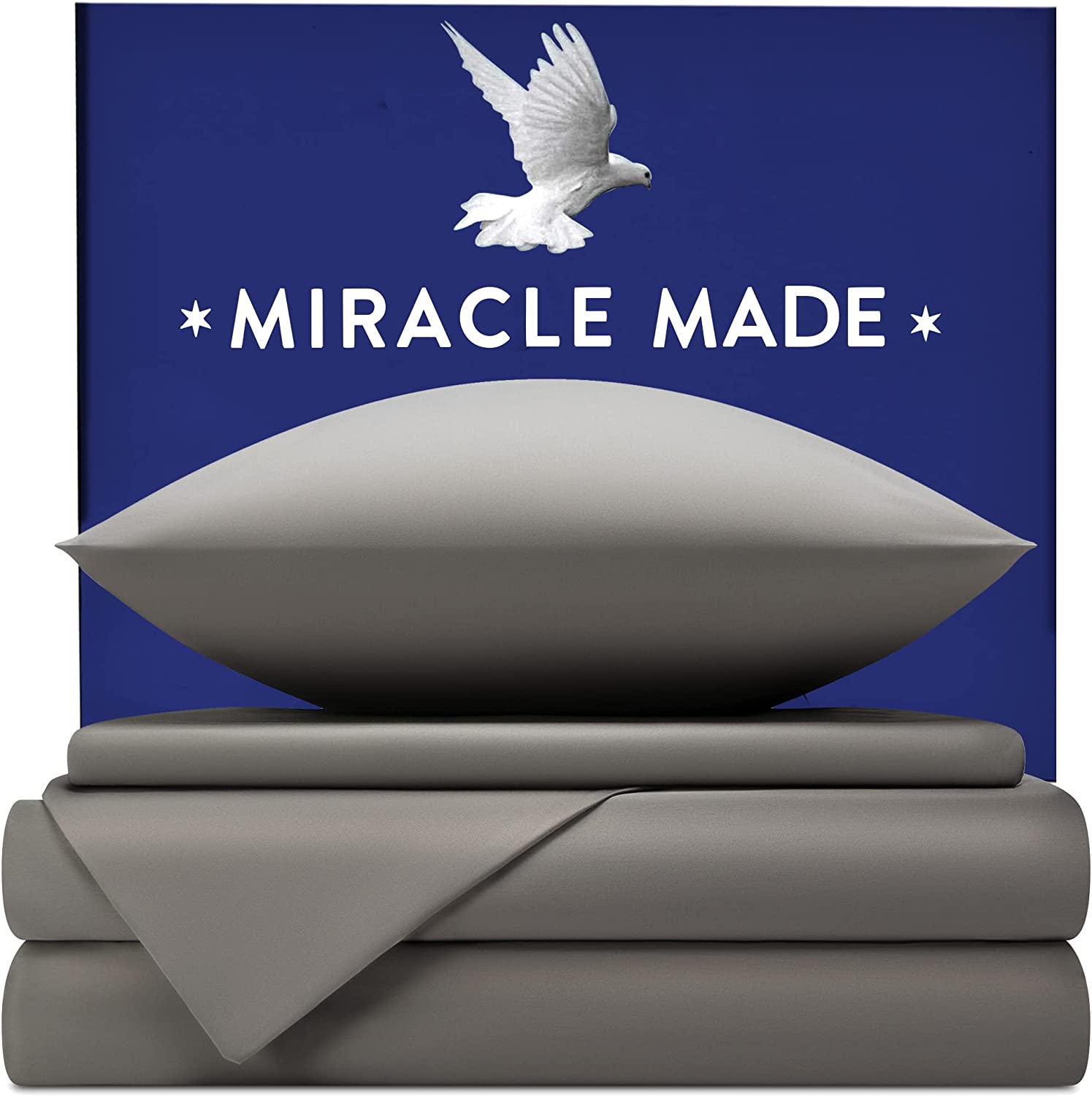 FIRST IMPRESSIONS
First of all, let me just say that I am a bit of a bedding connoisseur. I've tried all sorts of sheets in my time – from the cheap and scratchy to the ultra-luxurious and overpriced. And I have to say, these Miracle Made sheets are truly something special.
I was skeptical at first, to be honest. I mean, how "extra luxe" can a set of sheets really be? But boy, was I proven wrong. As soon as I slipped these babies onto my mattress, I was in heaven. The fabric is soft and silky to the touch, yet still has a sturdy and substantial feel. No more tangled up sheets in the middle of the night – these stay put and keep me cozy all night long.
But the real selling point for me? The color selection. I mean, have you ever seen such a vibrant array of hues? From bold, statement-making shades to more understated, sophisticated tones, there's something for everyone. I personally went for the "electric lime" option, and let me tell you – it's like a little slice of sunshine in my bedroom.
But don't just take my word for it. The proof is in the pudding, as they say, and the pudding in this case is the sheer number of compliments I've received on these sheets. My friends and family are constantly asking where I got such a luxurious set, and I'm more than happy to sing the praises of Miracle Made.
So if you're in the market for some new bedding that will make you feel like a million bucks, look no further than Miracle Made Extra Luxe Bed Sheets. Trust me, you won't be disappointed.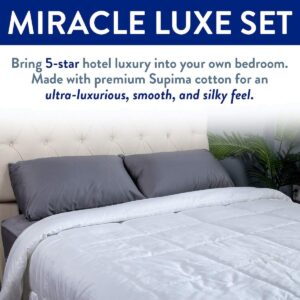 If you're someone who values cleanliness and hygiene in your home, you'll definitely want to consider the Miracle Made Extra Luxe Bed Sheets. Not only are they incredibly comfortable and stylish, but they also have some amazing antibacterial properties.
First of all, these sheets are made with silver woven into the fabric. Silver has natural antimicrobial properties, meaning it can kill or inhibit the growth of bacteria, mold, and other microorganisms. This makes the sheets naturally resistant to germs and odors, which is especially important for those with allergies or sensitivities.
In addition to the silver woven into the fabric, these sheets also use silver-ion technology to maintain their cleanliness. This technology releases silver ions into the fabric, which helps to kill any remaining bacteria and prevent the growth of new bacteria. As a result, these sheets are able to maintain their freshness and cleanliness over time, even with multiple washes.
But the benefits of these sheets don't stop there. They're also naturally thermoregulating, meaning they help to regulate your body temperature and keep you comfortable throughout the night. And because they're able to prevent up to 99.9% of dust from gathering and growing on the sheets, you can say goodbye to sneezing fits and hello to a peaceful, allergy-free sleep.
But perhaps the best part of all is that these sheets are super low maintenance. With the silver-ion technology, you'll find that you only need to wash them about three times less than you would with ordinary sheets. That means less laundry for you, and more time to enjoy the comfort and cleanliness of your Miracle Made Extra Luxe Bed Sheets.