Brand Name:

chycet

Mechanism:

No

Origin:

CN(Origin)

SIM Card Available:

No

System:

None

GPS:

No

Type:

On Wrist

Compatibility:

All Compatible

ROM:

<128MB

Function:

Passometer

Function:

Fitness Tracker

Function:

Sleep Tracker

Function:

Message Reminder

Function:

Call Reminder

Function:

Answer Call

Function:

Dial Call

Function:

Push Message

Function:

24 hour instruction

Function:

Alarm Clock

Function:

Week

Function:

Month

Function:

Heart Rate Tracker

Function:

Interactive Music

Function:

Thermometer

Function:

Calculators

Rear Camera:

None

Language:

english

RAM:

<128MB

Waterproof Grade:

Life Waterproof

Multiple Dials:

Yes

Certification:

NONE

Battery Capacity:

180-220mAh

Network Mode:

None

CPU Model:

IWO Smart watch

Style:

Sport

Movement Type:

Electronic

Screen Shape:

Square

Resolution:

320*385 pixels smartwatch

APP Download Available:

No

Case Material:

Alloy

CPU Manufacturer:

Mediatek

Display Size:

1.75 inch screen

Band Material:

Silica gel

Application Age Group:

Adult

Battery Detachable:

No

Band Detachable:

Yes

Smart watch 1:

Smartwatch men

Smart watch 2:

Smartwatch women

Smart watch 3:

Life waterproof smart watch

Smartwatch 1:

44*38mm

Smartwatch 2:

IWO Smart watch
Promote Code for RU, BR
RU:
Дополнительная скидка 23-27 августа по тихоокеанскому времени
Закажите на сумму более 50 долларов США, чтобы использовать промо-код «DARIM», получите скидку 6 долларов США.
Закажите более 100 долларов США, чтобы использовать промо-код «PODARIM», получите скидку 12 долларов США.
Закажите на сумму более 50 долларов США, чтобы использовать промокод «PODAROCHEK», получите скидку 25 долларов США.
Ограниченный код купона: первым пришел – первым обслужен.
BR:
Desconto extra de 23 a 27 de agosto PT
Peça mais de $ 35 para usar o código promocional "823BR355", obtenha US $ 5 de desconto.
Peça mais de $ 50 para usar o código promocional "823BR507", obtenha US $ 7 de desconto.
Peça mais de US $ 99 para usar o código promocional "823BR9911", ganhe US $ 11 de desconto.
Encomende mais de $ 199 para usar o código promocional "823BR19922", obtenha US $ 22 de desconto.
Código de cupom limitado, primeiro a chegar, primeiro a ser servido.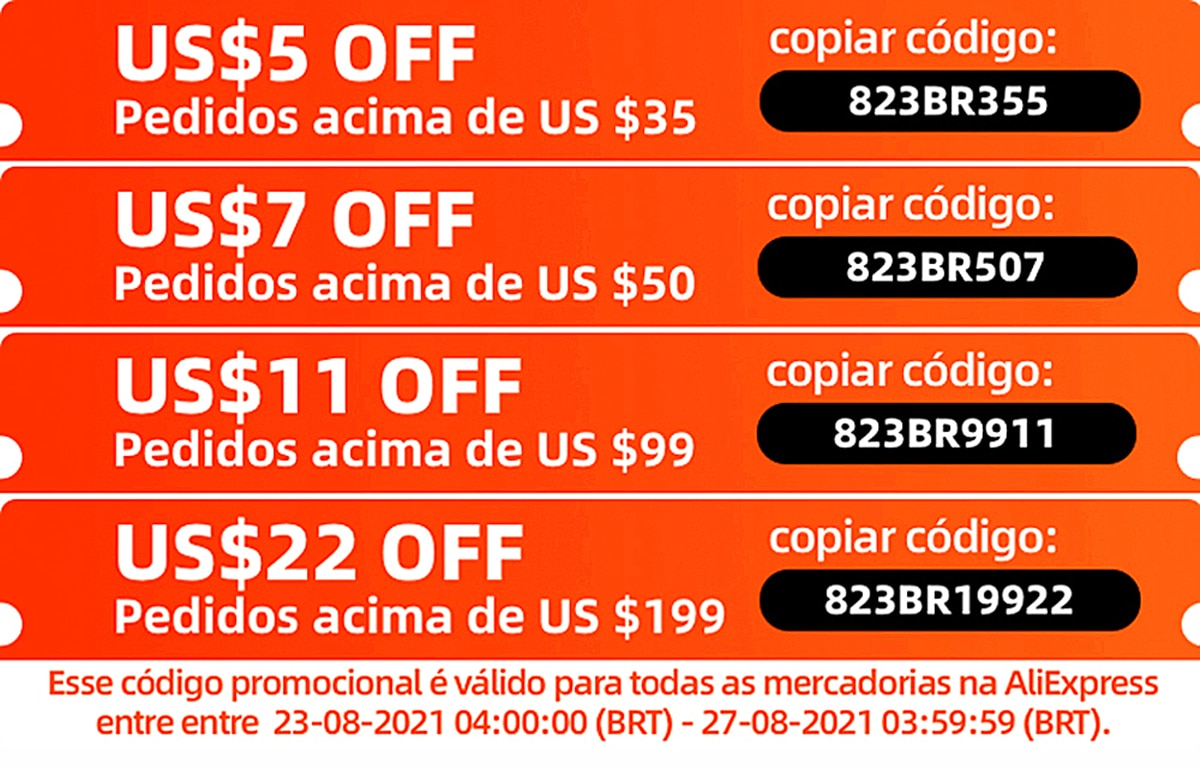 X8 and X8 Max performance comparison
X8 Max is an upgraded version of X8 with stronger functions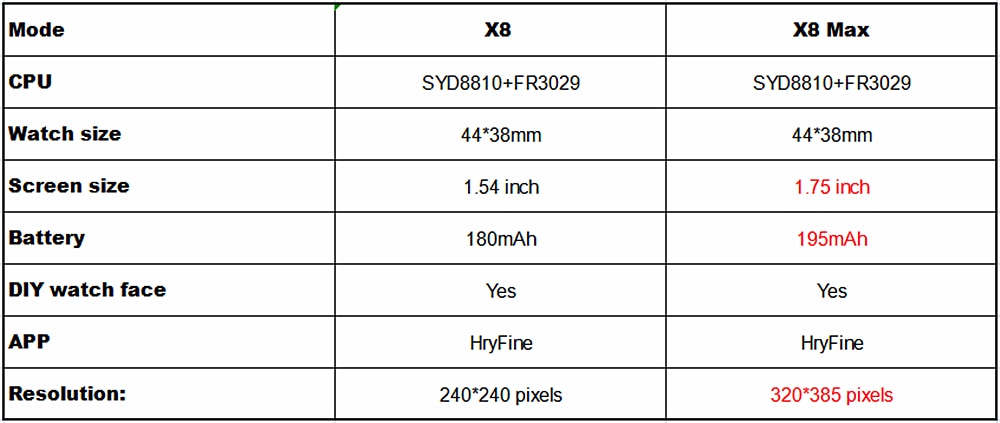 X8 Max Special Features:
Can upload pictures to customize wallpaper
Phone book
Dial Call
Heart Rate Monitor
Blood Pressure Monitor
Blood Oxygen Monitor
Sleep Monitor
Multi-sport Modes
Pedometer
Call or Message Reminder
Call ID Display
Information Push Reminder (SMS/QQ/WeChat/Skype/Facebook/Twitter/Line/WhatsApp)
Weather Push
Music Control
Auto Light-up Screen
Alert Type: Vibration
Stopwatch
Other Functions: Alarm clock ,Sedentary reminder,Camera remote control,Anti-lost
APP Name: HryFine
App Language:
English, Simplified Chinese, Italian, Portuguese, Polish, Spanish, French, Greek, Persian. Hungarian, Czech, Russian, Turkish, Dutch, German, Thai, Vietnamese, Indonesian, Malay Incoming language, Filipino, Arabic, Hebrew, Finnish, Ukrainian.
Message Push support Language: Most Language
Smart watch X8 Max
1.75 inch screen smart watch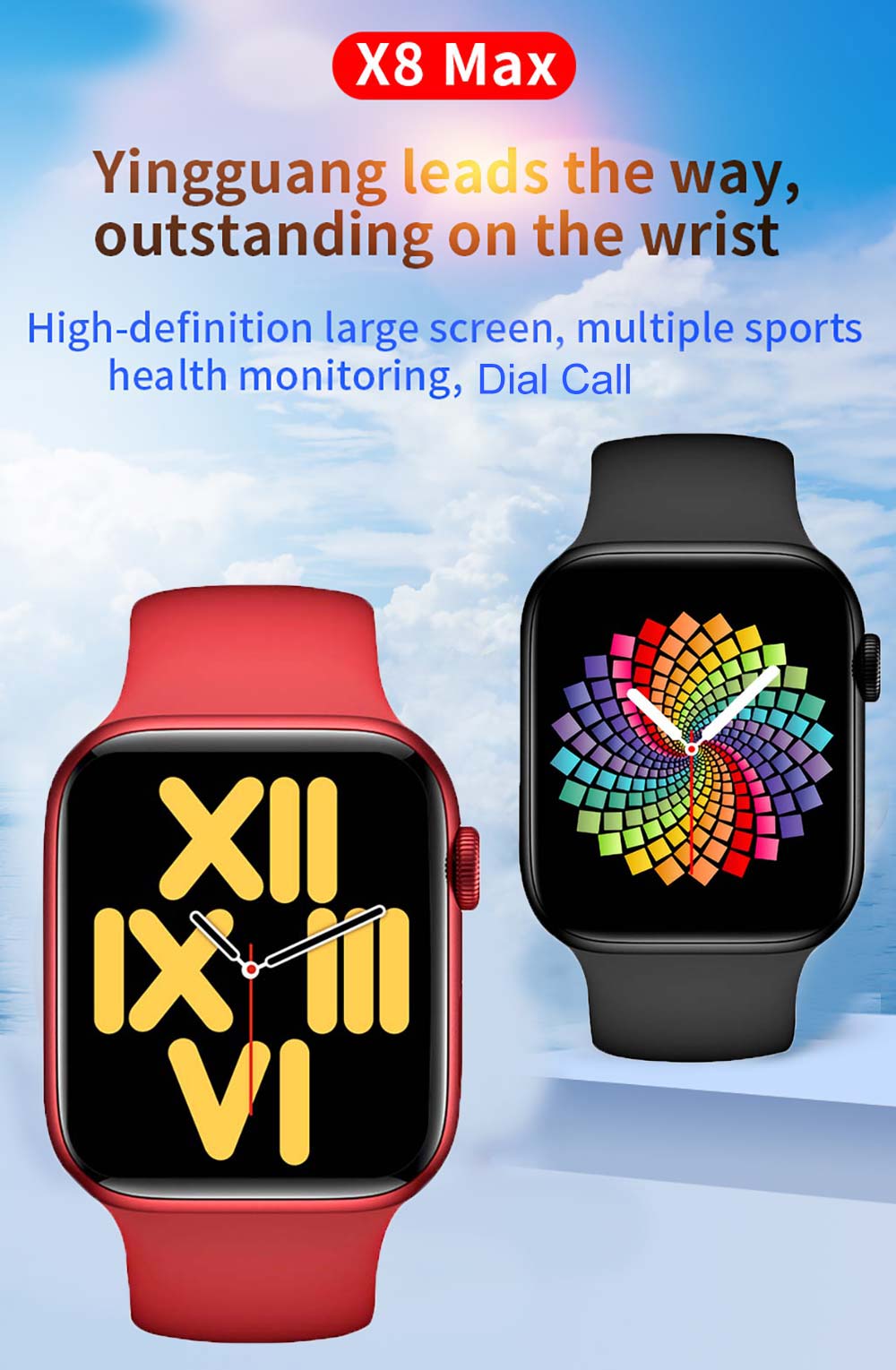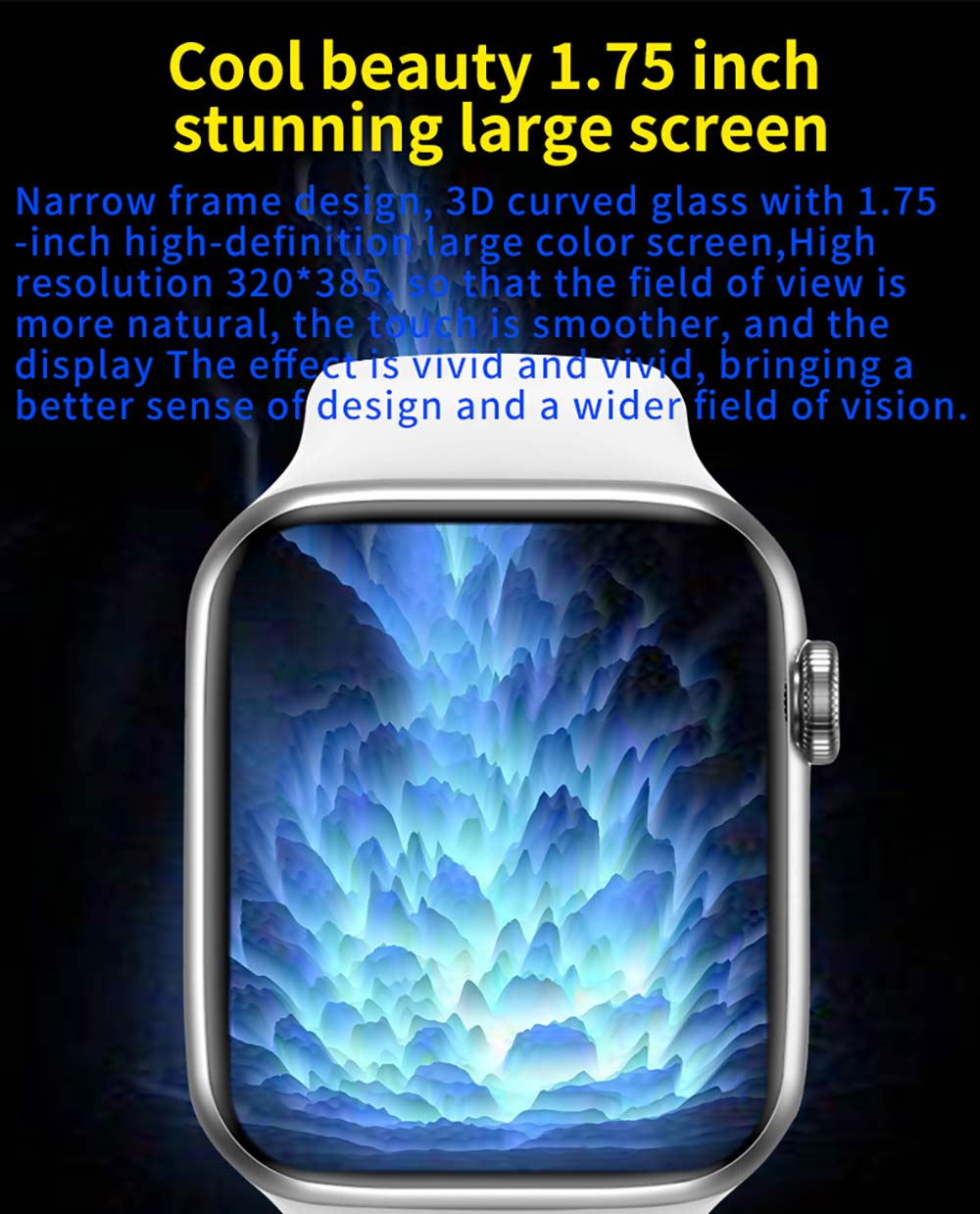 Fitness Tracker Bracelet Watch
Heart rate monitoring
Blood Oxygen monitoring
Wrist temperature measurement
Sleep monitoring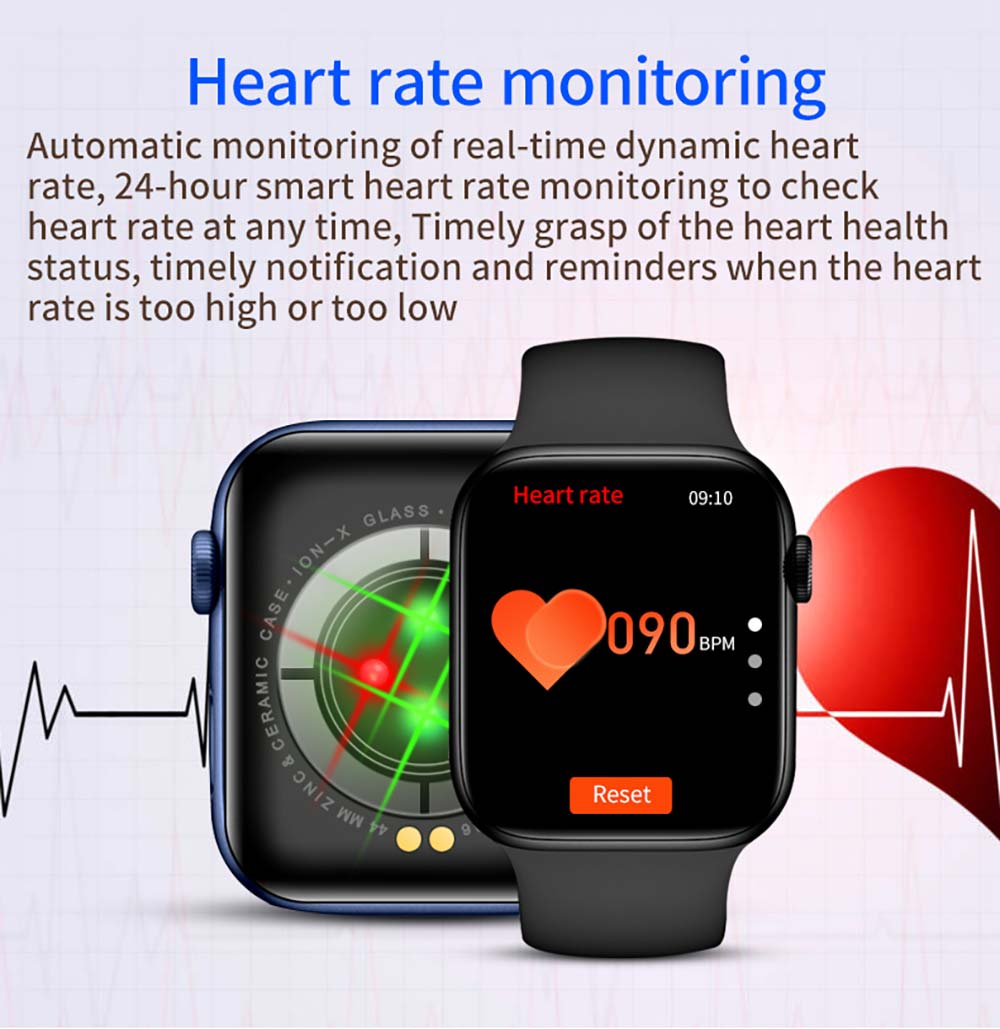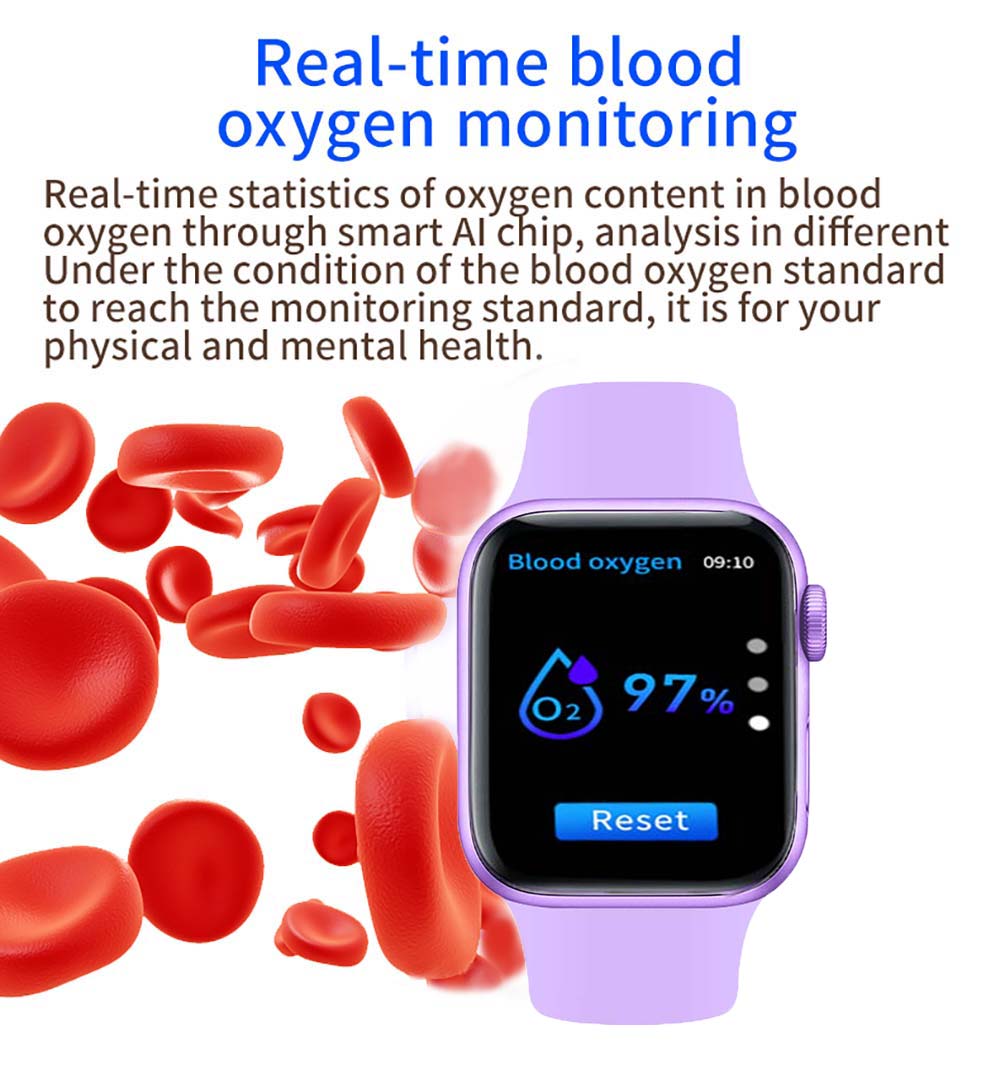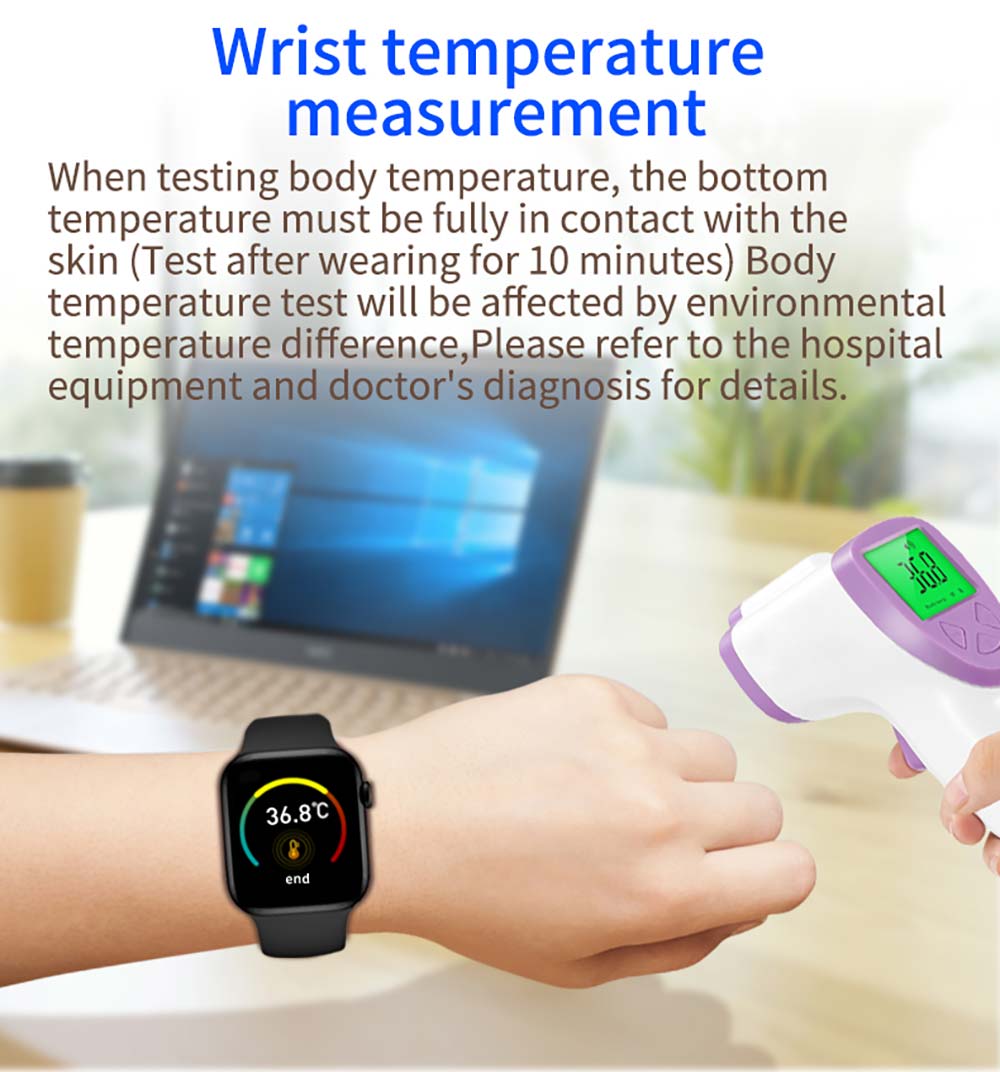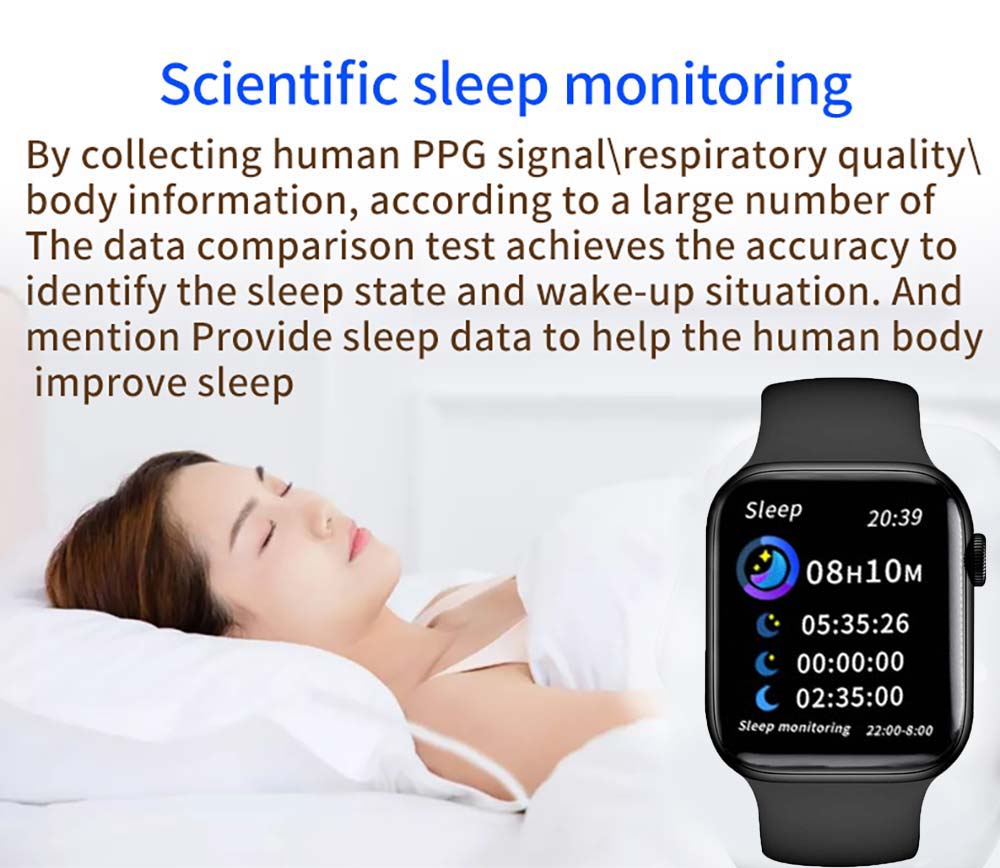 Multiple sports modes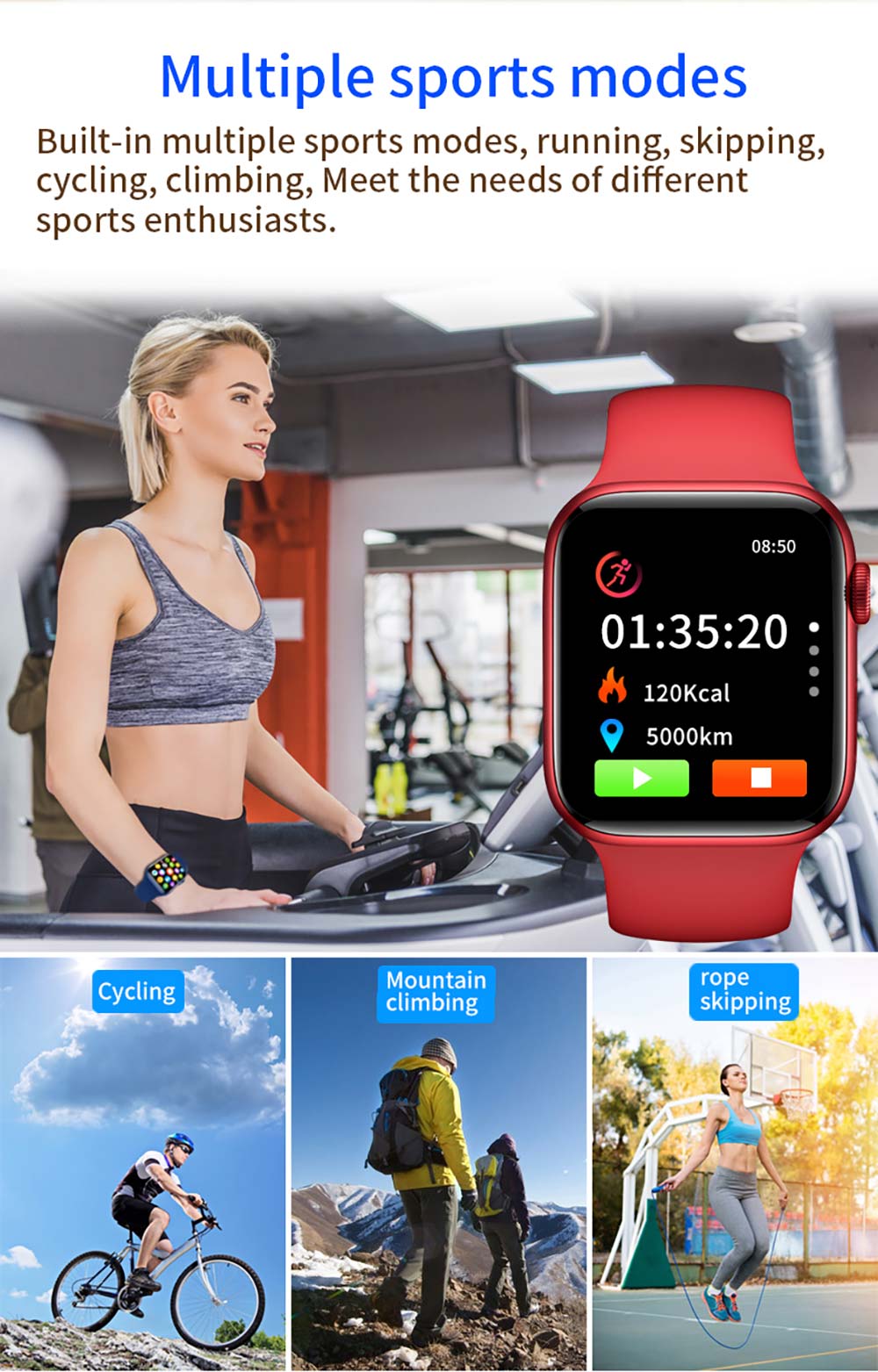 HD Dial and Answer Calls
Message are synchronized in real time and can be seen by raising your hand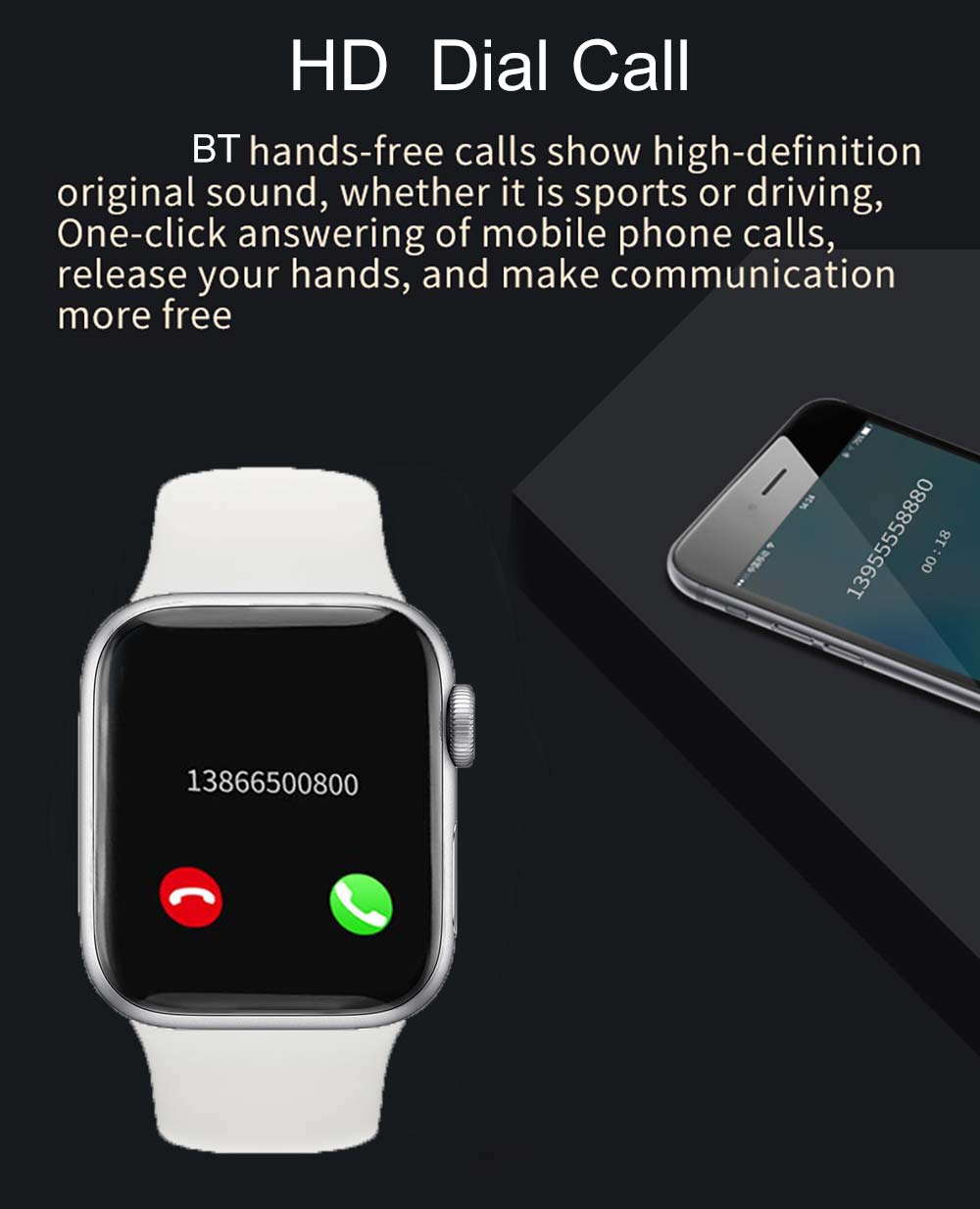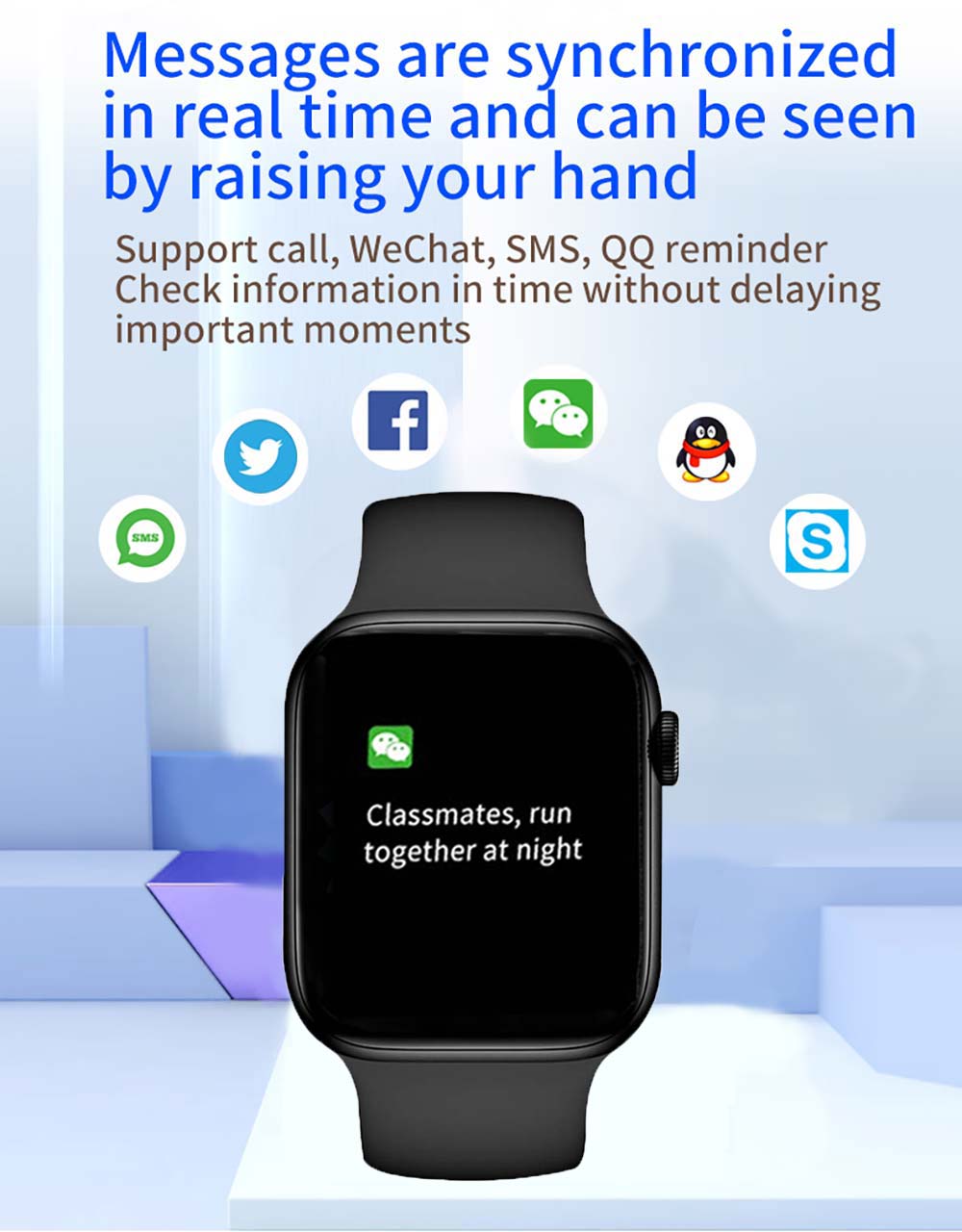 Dual-mode SYD8810+FR3028 high quality chip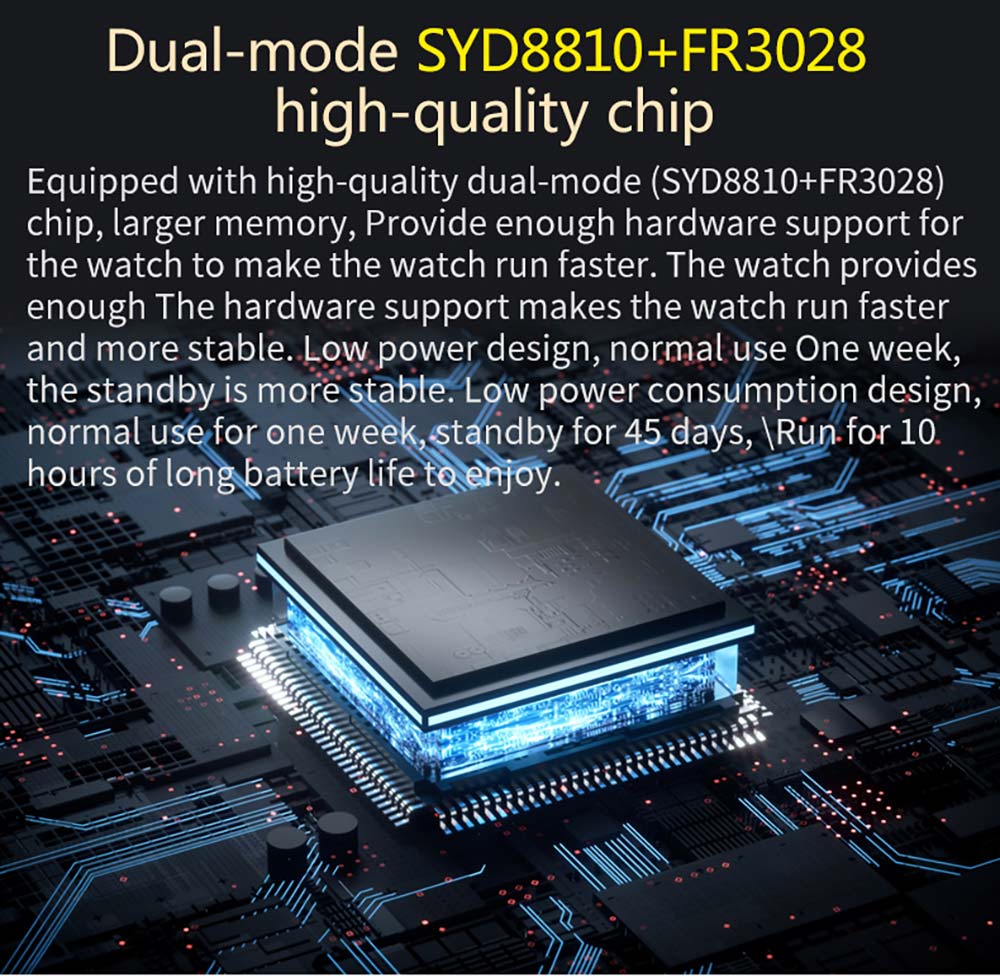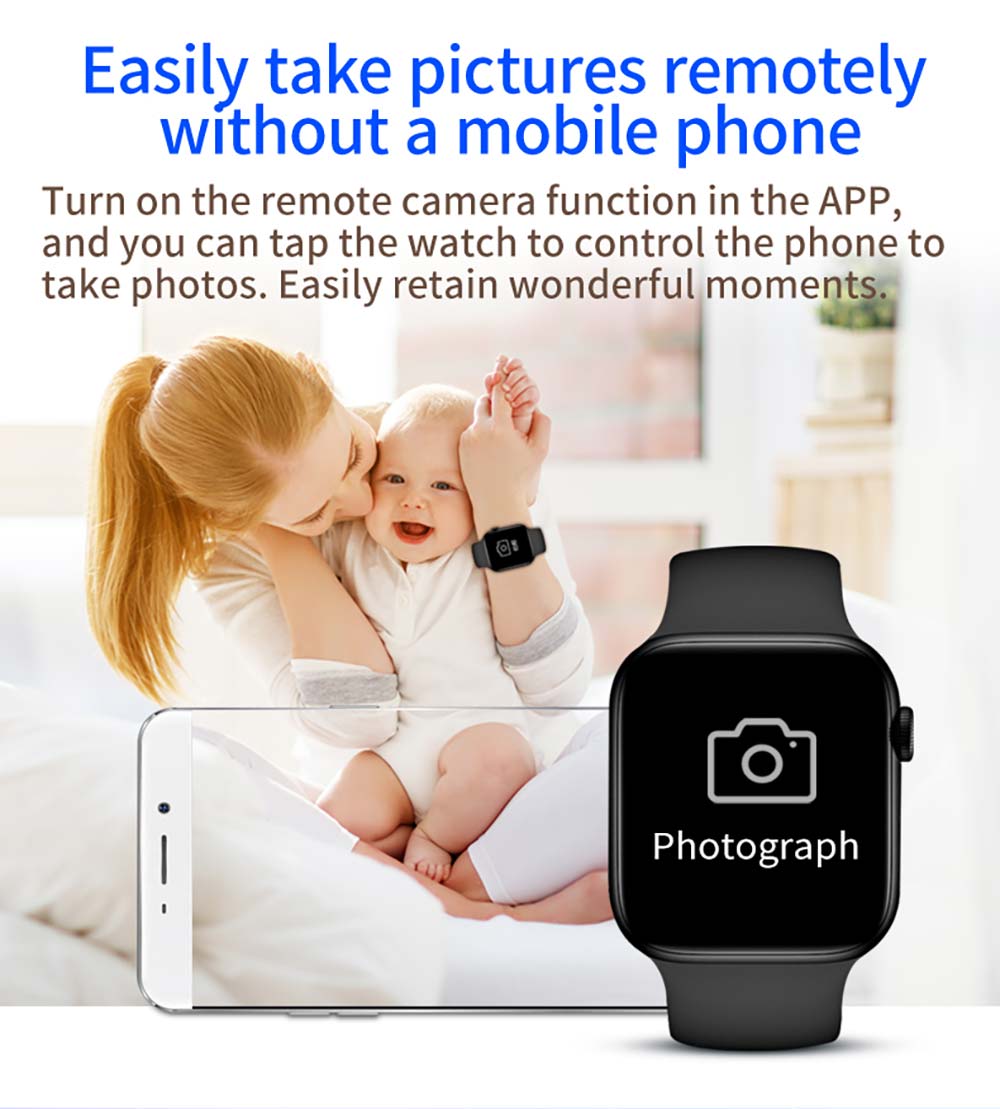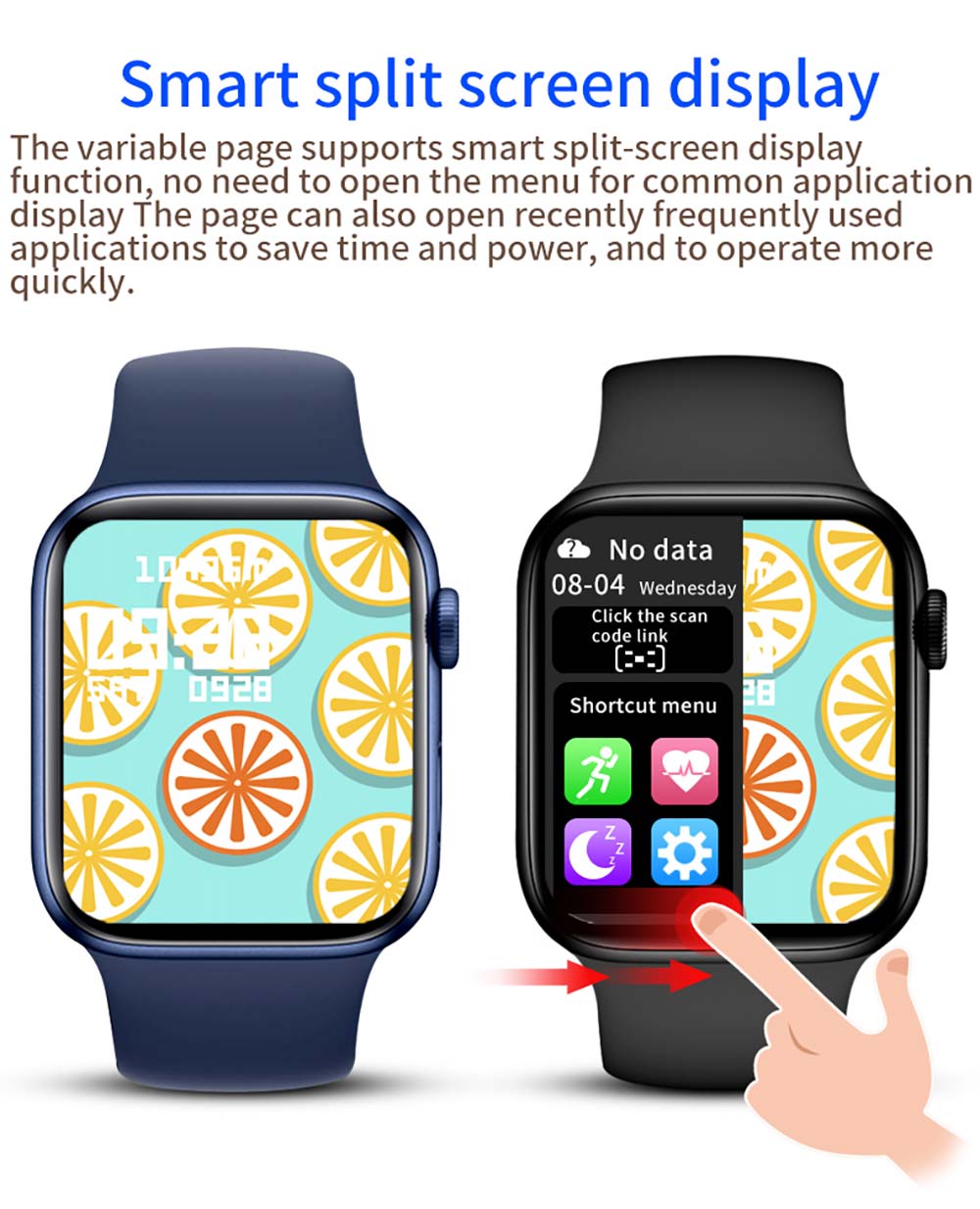 Custom watch face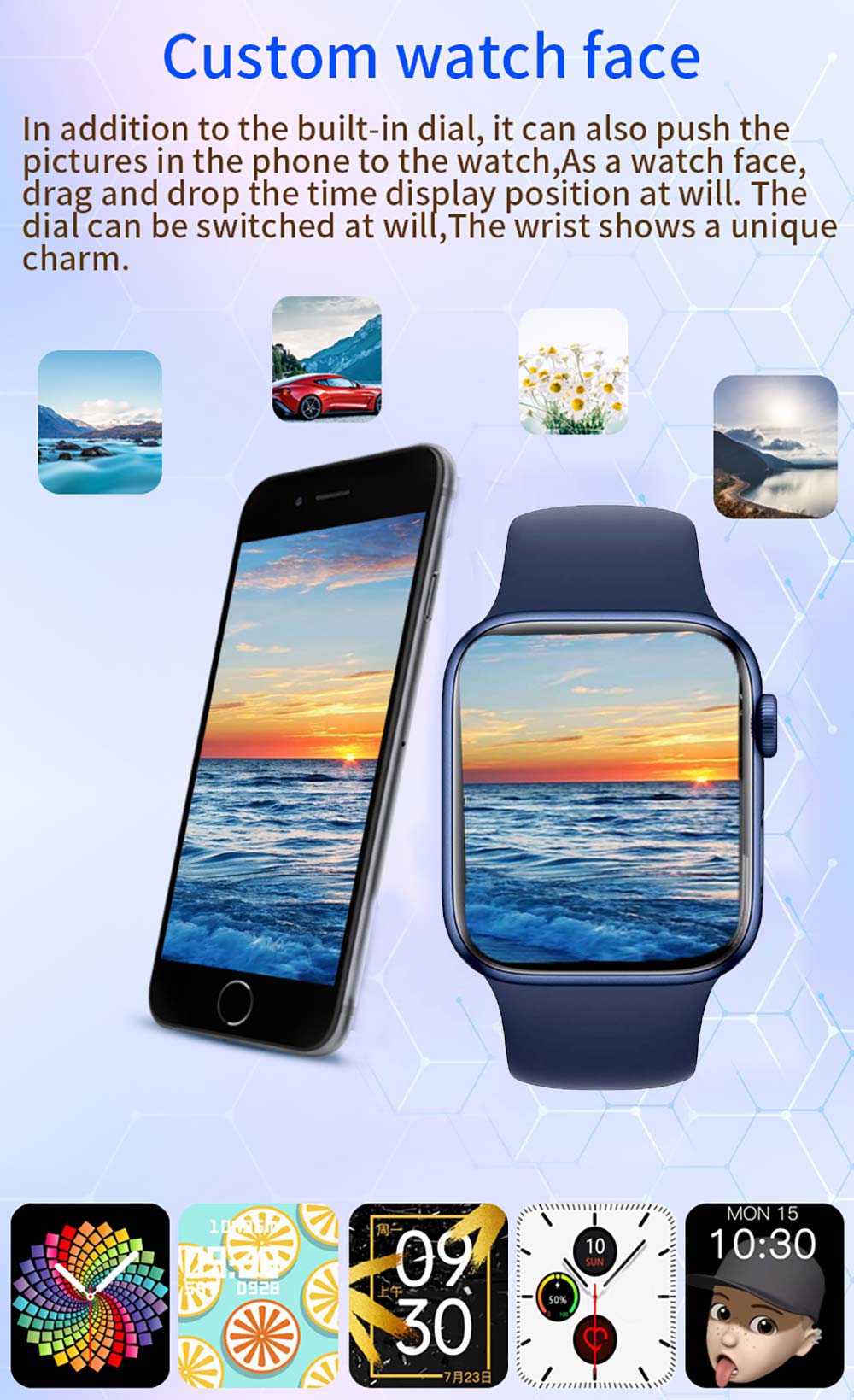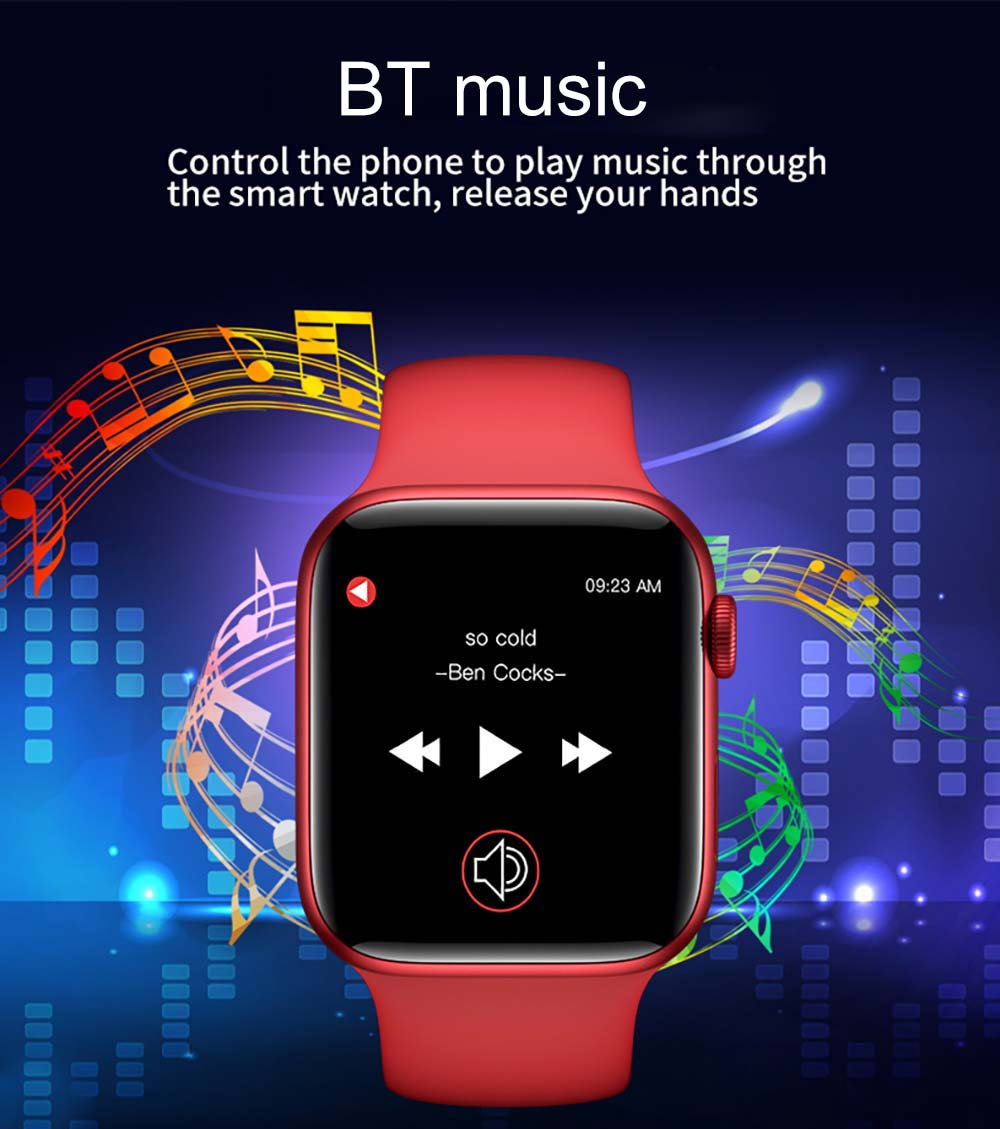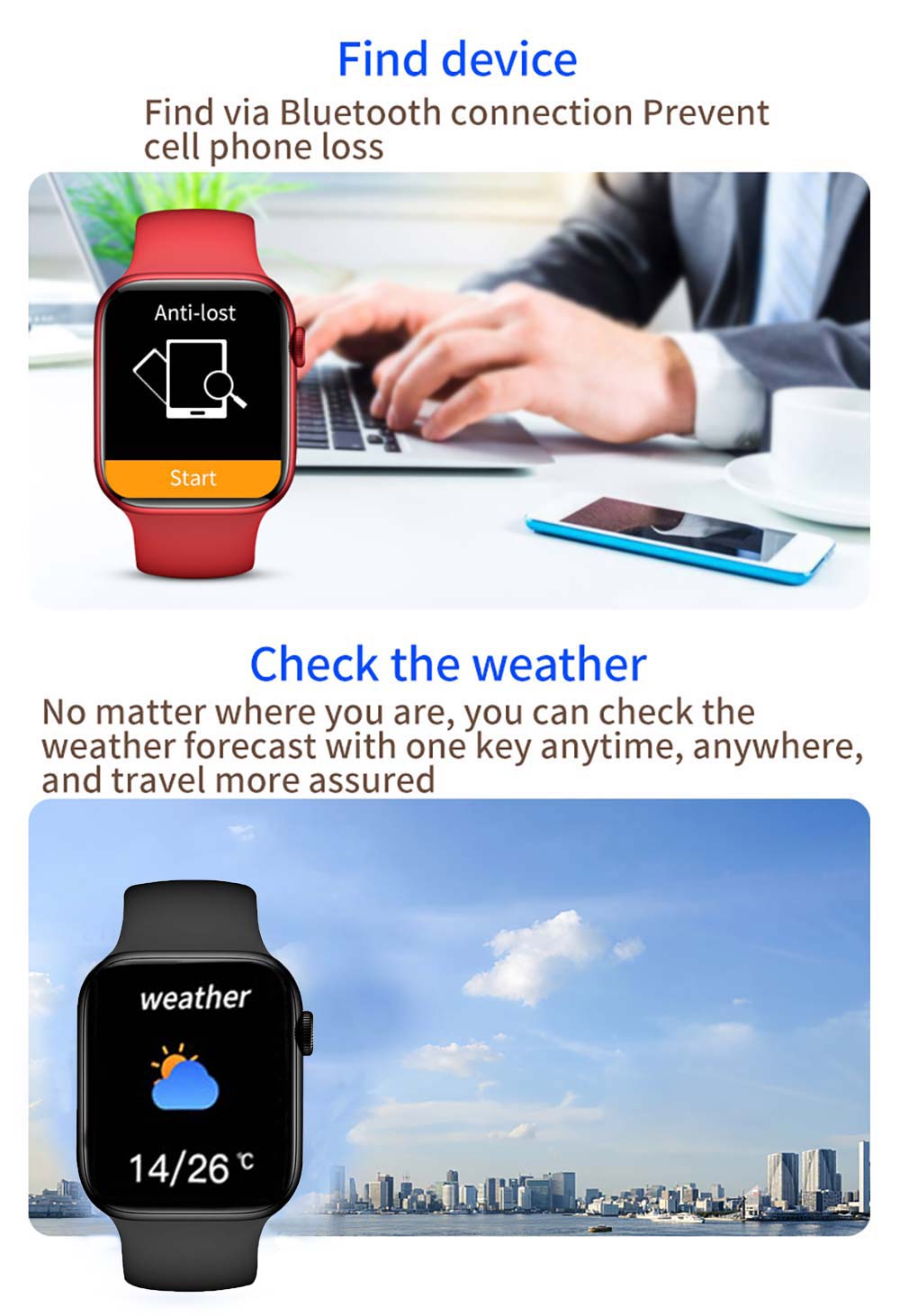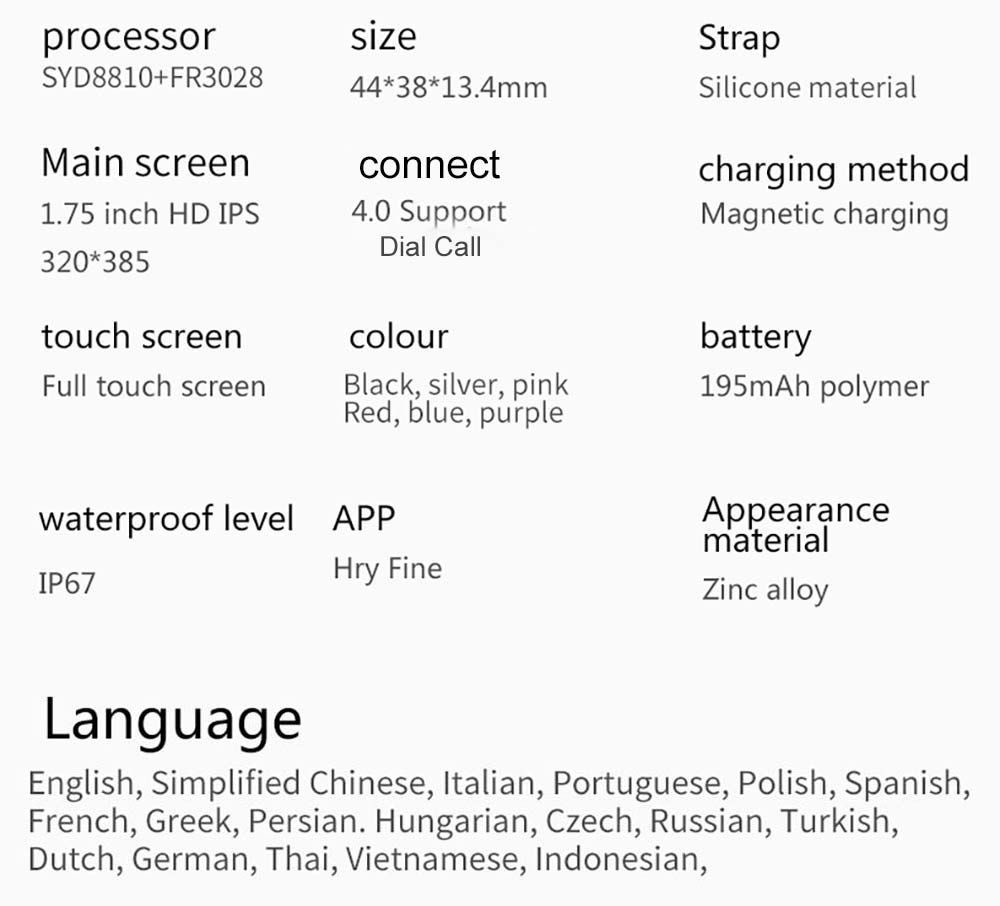 Specification:
CPU: SYD8810+FR3029
BT — Version: BT 4.0
Compatible OS: Android 5.0 or above , iOS 9.0 or above
Operating Mode: HD full touch screen
Waterproof: IP67
Screen Size: 1.75 inch TFT
Resolution: 320*385 pixels
Battery Battery Capacity: 195 mAh
Standby Time: About 12 days
Using time: About 1-2 days
Charging Time: About 2.5 hours
Power supply: 5V/1A
Charging Type: Clamp charging
Package Included:
1 * Smart Watch
1 * Charging Cable
1 * User Manual
1 * Retail box
Body temperature measurement:
It is best for users to wear the bracelet for 10 minutes, and close the metal plate on the back of the product to the skin inside the wrist for body temperature measurement. If the data deviation is large, please test a few more times.
Note:
Wearable devices monitors human activities through electronic sensors,and they are at the consumer electuonics level.It's normal for certain deviation.The user should treat data objectively.
–Please do not compared to hospital equipment about reading,it is NOT a medical device!
–Before using, scan the QR code on the manual to download the app and connect it to the watch with APP.
— For Android user: Please always authorize app access to all phone functions and always let it operating on. and please turn on the GPS on your phone before you connect it.
–Please charge it for 2-3 hours when you receive it. it was run out of power after the long delivery. Thank you!
–The watch is IP67 waterproof. It can only prevent sweat and rain. You cannot swim or bathe with the watch. The watch must not be exposed to hot water.
X8 Specification:
Heart Rate Monitor
Blood Pressure Monitor
Blood Oxygen Monitor
Sleep Monitor
Multi-sport Modes
Pedometer
Call or Message Reminder
Call ID Display
Information Push Reminder (SMS/QQ/WeChat/Skype/Facebook/Twitter/Line/WhatsApp)
Weather Push
Music Control
Auto Light-up Screen
Alert Type: Vibration
Stopwatch
Other Functions: Alarm clock ,Sedentary reminder,Camera remote control,Anti-lost
APP Name: HryFine
Specification
CPU: SYD8810+FR3029
Bluetooth Version: BT 4.0
Compatible OS: Android 5.0or above , iOS 9.0 or above
Operating Mode: Full Touch
Waterproof: IP67
Screen Size: 1.54inch TFT
Resolution: 240*240 pixels
Battery Battery Capacity: 180 mAh
Standby Time: About 12 days
Using time: About 3-5 days
Charging Time: About 2.5 hours
Power supply: 5V/1A
Charging Type: Clamp charging
App Language: English, Simplified Chinese, Italian, Portuguese, Polish, Spanish, French, Greek, Hungarian, Russian, Turkish, Dutch, German, Vietnamese, Finnish, Ukrainian
Package Included
1 * Smart Watch
1 * Charging Cable
1 * User Manual
1 * Retail box