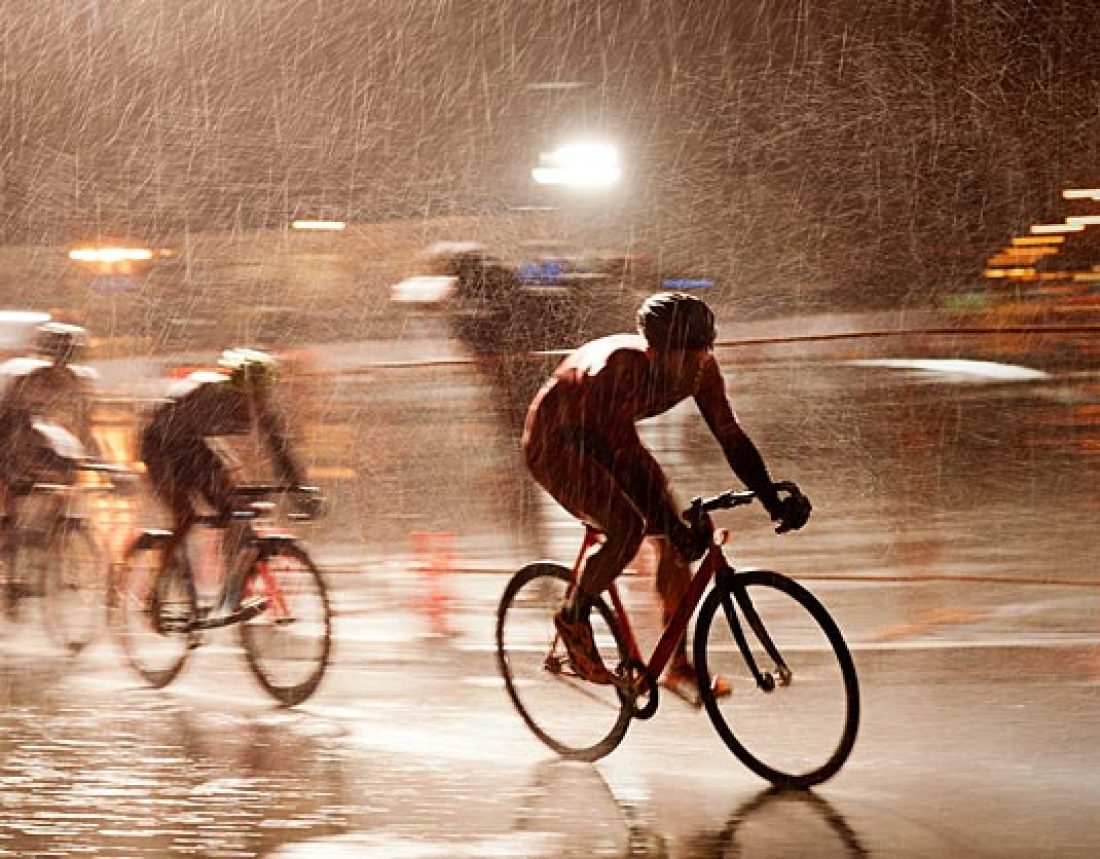 If you're a keen cyclist, simply continue reading to discover 10 simple rules for riding in the rain, that will make riding in inclement weather more manageable.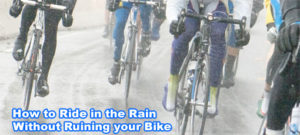 10 Rules for Riding in the Rain:
1. Ensure that you're visible to motorists
It's well worth fitting LED lights onto your bike, as motorists may find it harder to spot you in heavy rain. As an added safety measure, you may want to purchase a helmet, which boasts built in LED lights, and purchase good waterproof bike lights like these:
Stark Bike Light LED Set – Best & Brightest Waterproof Front and Back Lights – Sleak & Rugged – Mount w/out Tools – Road, Racing & Mountain Bikes – Batteries Included – Replacement Guarantee
by Stark Bike Lights
Another way to ensure that you're seen in inclement weather is to layer a neon high visibility over your waterproof jacket.
2. Fit fenders onto both of your wheels
Fitting fenders onto your wheels, will prevent excess water on the road from splashing up onto you. As an added bonus, full style models will prevent water, dirt and stones from getting your bike's chain and gears. By inserting a back fender, you'll also prevent water from splashing cyclists riding behind you.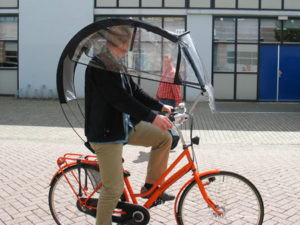 3. Utilize a waterproof back pack or waterproof panniers
If you plan on commuting to and from work, make sure to use a waterproof back pack or to fit a pair of waterproof panniers on to your road bike.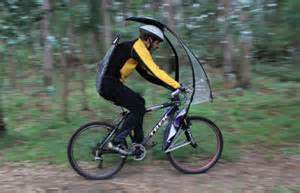 4. If possible, avoid wearing the hood of your waterproof jacket
If you frequently ride in the rain, you may have a habit of pulling up the hood of your rain jacket, in order to shield your head from the rain. However, you should avoid wearing a hood in the rain as a hood may impact your ability to hear what's going on around you. After all, the last thing you want to do is be hit by a vehicle, that you didn't hear approaching.
5. Adapt your riding style to suit the conditions
It pays to slow down and to remember to give yourself plenty of time to brake as bike brakes are far less effective in wet conditions. As an example, make sure to give yourself plenty of time to bring your bike to a halt, in busy, inner city traffic.
6. Make sure to avoid deep puddles
Whilst you may be tempted to plow through deep puddles, it's advisable to avoid large puddles as they may contain a myriad of potential hazards such as potholes, glass and nails.
7. Make sure to wear a pair of cycling sunglasses
Protect your eyes from flying water and debris, in wet weather by popping on a pair of cycling specific sunglasses.
8. After riding your bike in the rain, wipe excess water off your bike's chain
If you make a habit out of wiping excess rain off your bike's chain, you'll prevent your bike's chain from rusting.
9. Experiment with lowering your tyre pressure
If you're interested in increasing your bikes grip on the road, you may want to experiment with lowering your tyres psi levels by approximately 15-20 psi. Just beware, that dropping your tyre pressure, will decrease your average speed.
10. Make sure that you're adequately dressed for cycling in the rain
As well as covering up in a waterproof jacket it's also wise to wear waterproof shoe covers and gloves. Also ensure to wear layers that breathe, in order to prevent sweating in wet conditions.
So if you don't want to let a little rain, prevent you from getting on your bike, simply refer back to the 10 handy tips listed above, which have been designed to keep you safe and comfortable.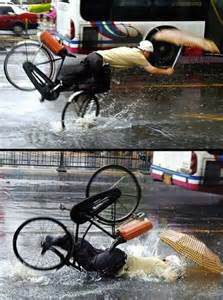 Sources:
1. http://bikeeastbay.org/wetweather
2. http://totalwomenscyling.com/road-cycling/technique/top-tips-road-cycling-in-the-rain
3. http://www.active.com/cycling/articles/10-tips-for-riding-in-the-rain?page=3