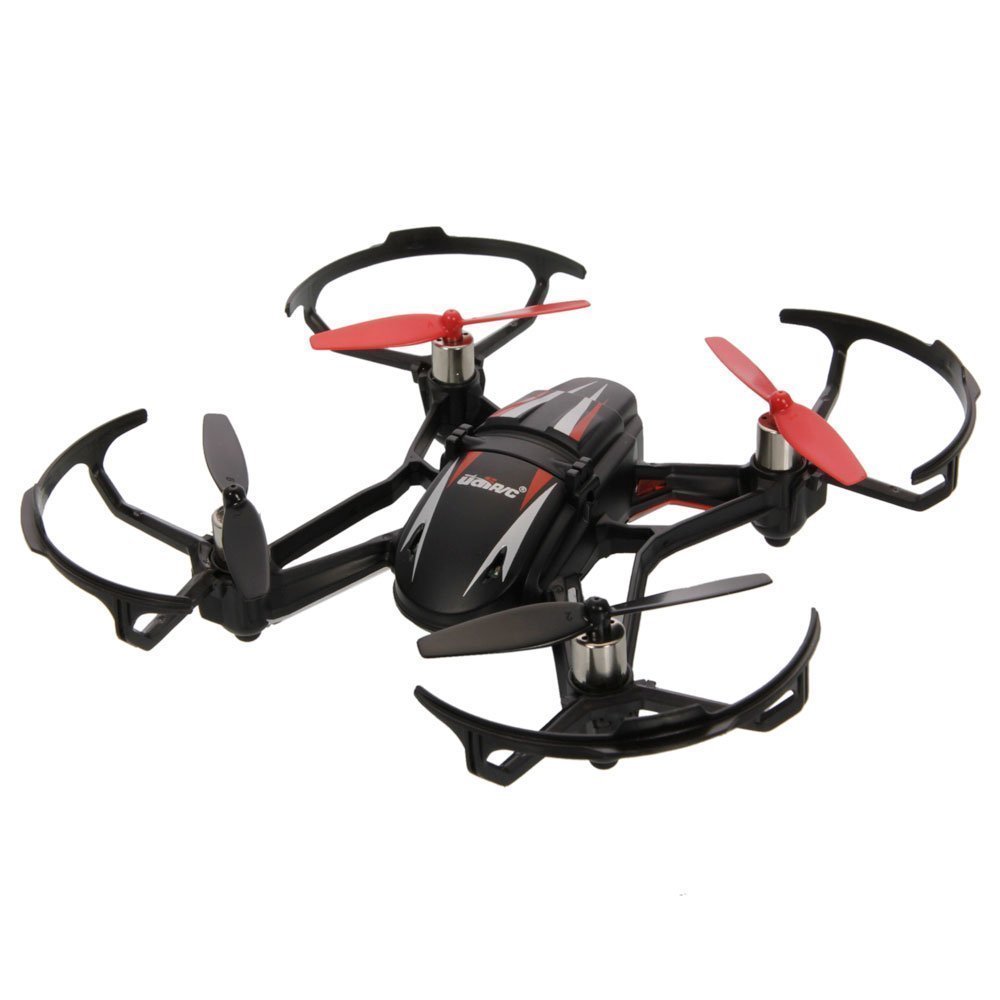 Drones have come a long way over the years.  They actually began as surveillance devices during the Cold War.  However, they weren't exactly the inconspicuous things you see today.  No, we're talking full-sized remotely controlled aircraft.  From there they went on to become not just surveillance vehicles, but weapons as well.  These weaponized drones made their appearance around the same time that the US police force began using drones for surveillance.  Police drones are pretty close to what is available to the general public today.  Now RC quadcopter drones are all the rage with hobbyists. Which ones are the best for someone who is just starting out and wants to get the best bang for his (or her) buck?  Let's check it out and see what fun you can have.
Best Micro / Nano Quadcopters
If you're looking for a small quadcopter to start out with, then this drone is for you. It combines quality with value.  At less than $35, the UDI RC U27 2.4Ghz 4 Channel 6 AXIS Remote Control Quadcopter is a steal.       http://a.co/3T7iLo1
It is a pioneer in its field, being the first RC quadcopter out there today that offers inverted flight mode.  A push of a button allows the drone to shift into "Inverted Mode" and begin its aerial acrobatics.
Its Headless Mode/Intelligent Orientation Control (IOC) System does away with the need to position the aircraft just so before takeoff.  This makes it much easier on the novice hobbyist.
It has 6 Axis Gyro Stability (3 gyroscopes and 3 accelerometers).  Mode 1 offers maximum-stability; great for those just starting out.  Mode 2 is  a medium-speed setting.  Mode 3 produces high-speed 3-D control that is great for the more experienced pilot allowing him to steer the drone through complicated stunts.
With high capacity batteries and  impressive motors this drone can stay in the air longer with better flight stability.
    2.  If you want to move up to play with the big boys, figuratively speaking, then the Blade Nano QX might be the one for you.    http://a.co/4nFWleO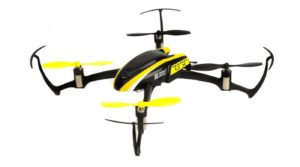 SAFE technology is one of it's standard features.
The Blade

Nano

QX weighs in at around half an ounce and is perfect for flying in small rooms.
Best Mainstream Beginner Drones
     3.  Now let's move on to the somewhat larger drones.  The LaTrax Alias is the leader in this category.  Still coming in under $100, this drone is top in its field.     http://a.co/5Sl7mPO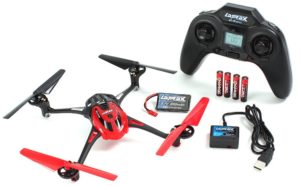 In RTR

quadcopters

, the

LaTrax

Alias is number one.
This drone has quad-rotor thrust and an auto-leveling 6-axis flight system.
It comes with a high-capacity

650mAh

LiPo

battery.
4.  In the vein of 'anything you can do, I can do better,' or at least cheaper, the Dromida Ominus stands out.  It comes in at less than $30.  For those on a budget, it is definitely worth a look.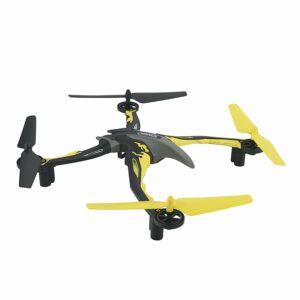 Best Entry Level (FPV) Camera Quads
5.  If it's a camera drone you're looking for, this drone's for you. The Holy Stone F181 RC Quadcopter Drone hovers just above the $100 mark. It features a quality HD camera.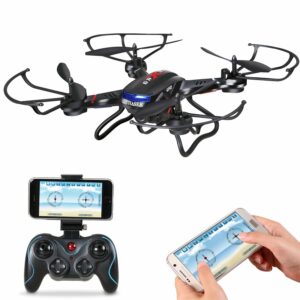 This model comes complete with a Key Return.  If the machine ends up flying out of sight, this feature allows the pilot have the copter return to its starting point with only the touch of a button.
The Altitude Hold Function makes it possible to ease off on the throttle completely while maintaining its current height.
This particular version comes with 2 batteries.
Most of these models come in at under $100.  Perfect for someone just starting out.  So, if you're looking for a great value in RC quadcopters, then these are definitely worth checking out.