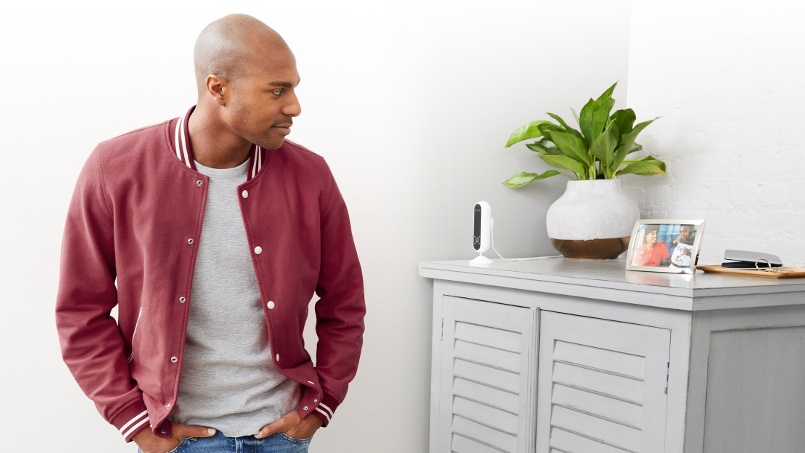 Amazon Echo – White
The next step in Amazon's AI-powered digital assistant Alexa's evolution has arrived. It takes the form of a camera accessory called Amazon Echo Look. Whereas Alexa was previously designed to listen for your voice and respond to your questions and commands, Echo Look takes things one step further by interacting visually with its owner. Say hello to your new personal robot stylists!
Style Selfies
Think of Echo Look as your own personal photographer cum stylist who will take as many selfies of the dress you're wearing as you want as soon as you give the command, "Alexa, take a picture".
Of course, this being Alexa, merely taking photos is not enough. The advanced machine learning system that went into creating Echo Look means that the device will also be able to identify the type of clothes you're wearing, and make suggestions for new clothes, and soon could also help people choose matching hair pieces, recommended products etc.
Dress Boutique In Your Home
Of course, Amazon is first and foremost a giant shop, so you can be sure they'll take this opportunity to sell more things. The software behind Echo Look is currently designed to only identify your clothes, and make suggestions for new ones from Amazon's inventory that would suit your fashion sense and body type.
The day does not seem far off when Amazon expands its vision beyond your clothes. In the future, Echo Look could identify every empty bottle of cold drink in the background of your selfies, every used up roll of toilet paper, and then bombard you with ads based on what it perceives to be the missing items in your house.
Giving Away Too Much Information?
All the things that Echo Look is designed to do are accomplished by compiling information about your house, your appearance, and your lifestyle on a daily basis. Naturally, this raises some concerns about how all that information will be used. While Echo Look gives you the option to delete the pictures it takes, the fact remains that Echo Look, combined with Alexa, is designed to keep an eye on every aspect your daily life as long as you use it.
The questions of personal information hoarding by a corporate entity and privacy issues pertaining to allowing Echo much more than a peek into your personal life will need to be answered before we fully embrace our personal robot stylists.